Rare & Used Book Auction
Books Featured at November 11, 2022 Sale
There is a diverse selection of titles in the upcoming Rare & Used Book Auction set for November 11, 2022. A limited-edition (#1) Illustrated Historical Atlas of Lancaster County is available. Genealogists will have a chance to bid on (#10) A Branch of the Zimmerman Off Spring of Glause Zimmerman in Europe and His Children Who Came from Europe and the 1438 page (#11) Hess Genealogy: The Descendants of 1717 Immigrants Hans & Maria Hess, 1717-2004. Both books are currently out of print. (#37) Wilmore's New Reference Bible, Containing the Following Four Invaluable Aids to the Proper Study of the Word of God: The Holy Bible, although not in great condition, contains the family record of Jacob N. Martin (1847-1938) and Sarah G. Heisey (1845-1907). (#43) The Figures or Types of the Old Testament, by Which Christ and the Heavenly Things of the Gospel Were Preached and Shadowed to the People of God of Old. Explain'd and Improv'd in Sunday Sermons, published in 1705 is included in the sale. Three copies (#218 #219 #220) of Bridgens' Atlas of Lancaster Co., Penna will be sold. An 1865 copy of the (#221) Combination Atlas Map of Lancaster County, Pennsylvania, once owned by Henry K. Landis, one of the donors of the Landis Valley Farm Museum, is available as well. (#255) A Brief Biographic Memorial of Joh. Jonas Rupp, and Complete Genealogical Family Register of His Lineal Descendants, from 1756 to 1875, printed in Philadelphia in 1875, has a few pages printed upside down. Other books available include an 1870 edition of (#278) Correspondence Between William Penn and James Logan, Secretary of the Province of Pennsylvania, and Others, 1700-1750, from the Original Letters in Possession of the Logan Family, and (#289) Die großen Propheten Jesaja, Jeremia, Hesekiel, Daniel, erbaulich ausgelegt aus den Schriften der Reformatoren. Zum Besten der Anstalt für verlassene und taubstimme Kinder in Winnenden im Königreich Württemberg, a 1839 edition that features family records in German script. The sale will also feature (#311) Die kleine Lieder Sammlung, oder Auszug aus dem Psalterspiel der Kinder Zions, zum Dienst inniger heilsuchender Seelen, insonderheit aber der Brüderschaft der Täufer, a 1827 Ephrata imprint. A rare 1861 copy of (#325) Eine einfältige und gründlich abgesasste Schul-Ordnung, darinnen deutlich vorgestellt wird, auf welche Weise die Kinder nicht nur in denen in Schulen gewöhnlichen Lehren bestens angebracht, sondern auch in der Lehre der Gottseligkeit wohl unterrichtet werden mögen by Christoph Dock will be up for bid. A broadside called (#326) Ueberschrift. Zwei Lieder von Unglücksfällen auf der Eisenbahn. Erstes, von drei Geschwister, wovon eins umgekommen, und die andern schwer verletzt wurden. Zweitens, von dem grossen Unglück bei Hamilton, wobei sechszig Menschen getödtet wurden[.]: Melodie: Herr Jesu Christ dich zu uns wend &c signed by J.Y.S and most likely printed in Pennsylvania in 1857. Two books both printed in 1811 are listed, (#333) Enchiridion, oder Handbüchlein, von der christlichen Lehre und Religion. Zum Dienst von allen Liebhabern der Wahrheit (durch die Gnade Gottes) aus der Heiligen Schrift gemacht by Philip Dietrich and (#334) Die kleine geistliche Harfe der Kinder Zions, oder auserlesene geistreiche Gesänge, allen wahren heilsbegierigen Säuglingen der Weisheit, insonderheit aber allen Christlichen Gemeinden des Herrn zum Dienst und Gebrauch, a Germantown imprint. (#335, #336, #337) Three copies of an earlier printing of the title listed above are available as well. John Landis Ruth's (#341) The Earth Is the Lord's: A Narrative History of the Lancaster Mennonite Conference is also featured in the sale. The first printing of a 1703 (#358) Antiquitates Christianæ: or, The History of the Life and Death of the Holy Jesus: as also the Lives, Acts, and Martyrdoms of the Apostles is a great find. One of the few Anabaptist books brought to the New World is a 1733 copy of (#361) Des weyland hocherleuchteten Theologi, Herrn Johann Arndten . . . sämmtliche geistreiche Bücher vom wahren Christenthum : beneben deroselben anhängigen Tractätlein von heylsamer Busse printed in Frankfurt, Germany. Bid on a 1769 early Dutch edition of the (#378) Martyrs Mirror. (#383) 259 issues of The Mennonite Quarterly Review can be purchased. The three volumes of the limited (#386) Valentine Metzler & Anna Nissley Genealogy are included. Book buyers and collectors will not want to miss this auction.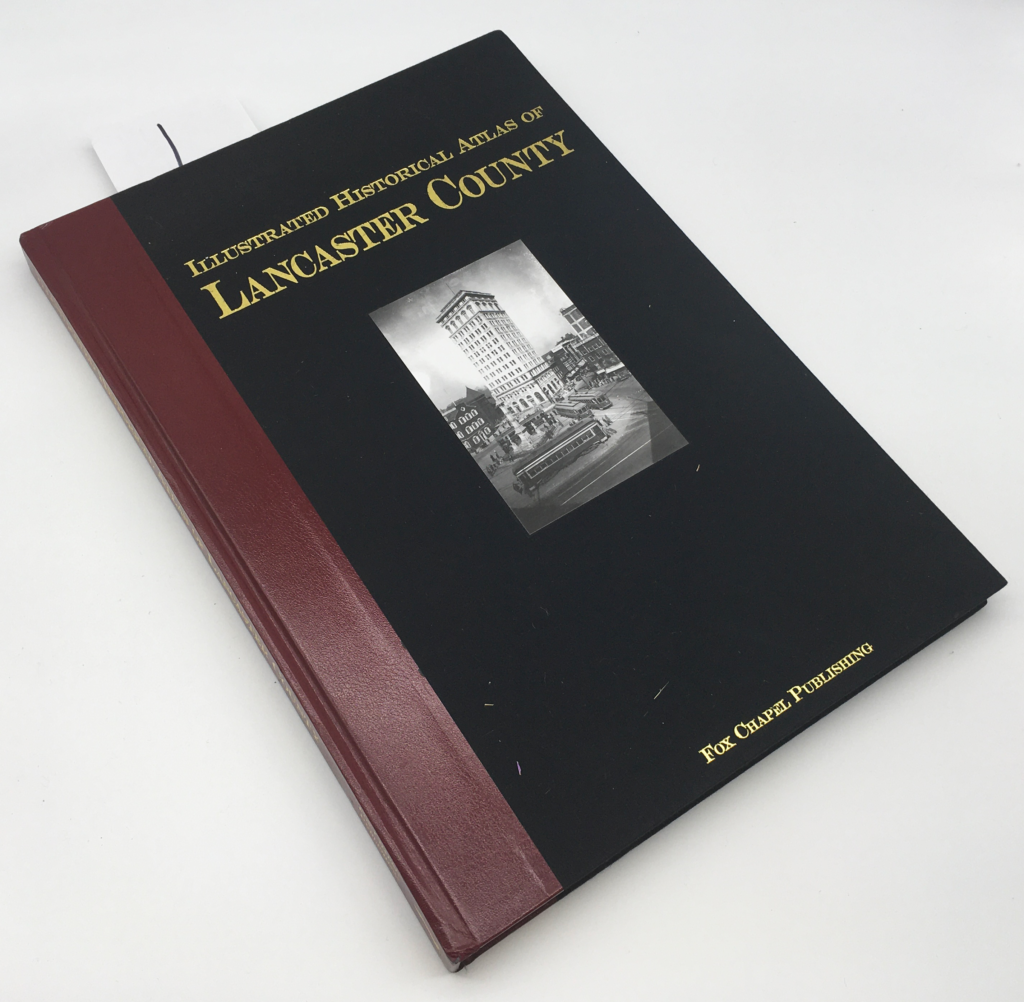 The next auction is November 11, 2022.
Please contact Used Book Manager for more information:
717.393.9745 ext. 106
Auction information
Guidelines
Books are displayed at the Society several weeks before each sale.
Catalogs are available for download here; printed catalogs are available for a subscription fee.
Online bids and credit cards are accepted.
Mail-in bids are accepted through 4:00 PM on the Thursday before the sale; use the online bid form below. Please bid in even dollar amounts. No absentee bids under $10 will be accepted.
For a complete list of procedures, please download the auction Policies and Procedures at right. For additional information, call 717.393.9745 or e-mail.