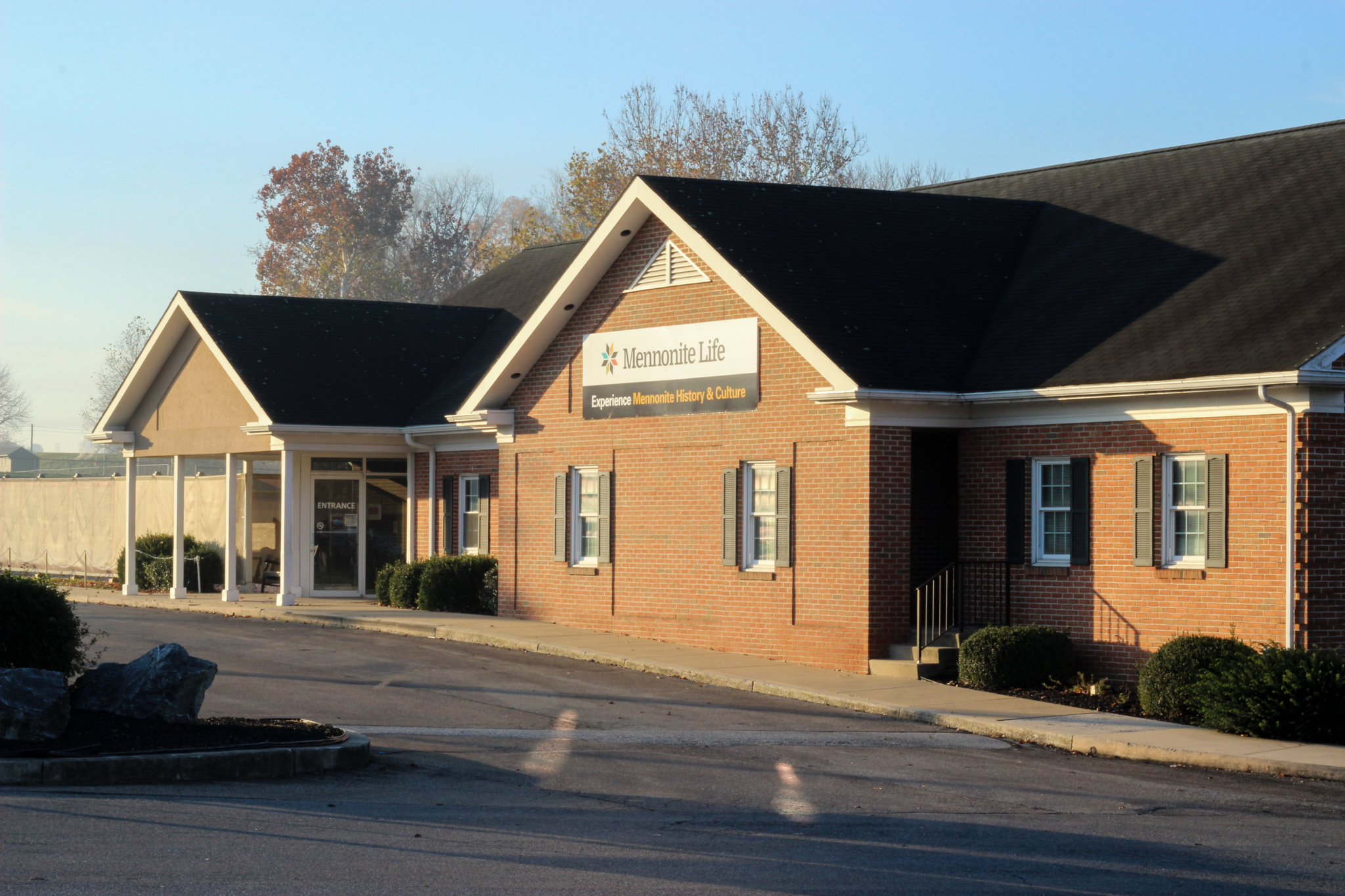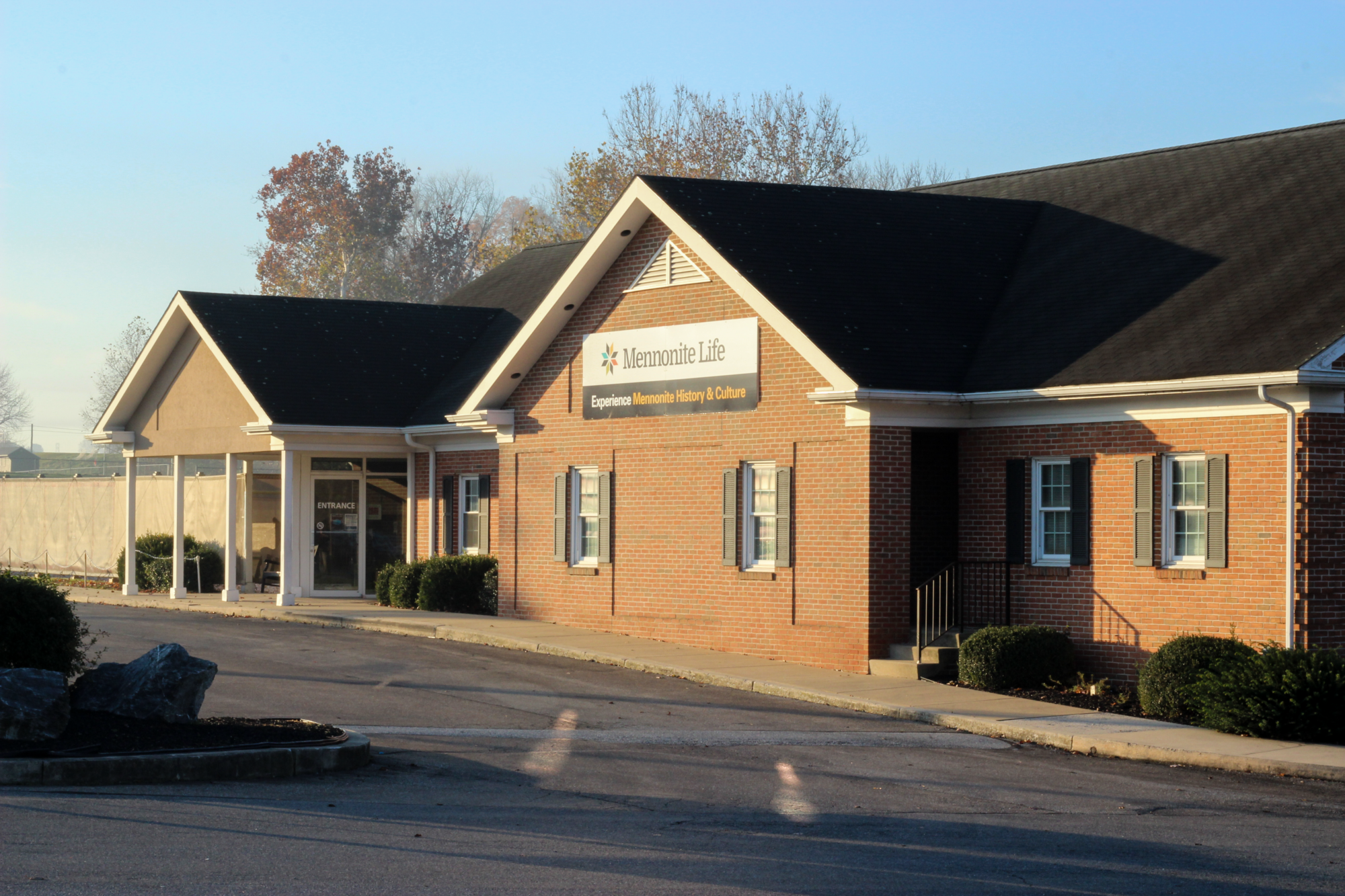 Mennonite Life Visitors Center
Start Your Visit Here
Learn about Mennonites and all Mennonite Life has to offer.
Our friendly team will help you find experiences that meet your curiosity about Mennonites. The Visitors Center also hosts our Biblical Tabernacle experience. Your visit to what was formerly known as Lancaster Mennonite Historical Society and the Mennonite Information Center starts here.
Tour the Biblical Tabernacle
A Biblical Tabernacle reproduction was created in the late 1940s, as the "Moses Tabernacle in the Wilderness," by a Baptist minister in St. Petersburg, Florida. Mennonites later purchased the replica and made it available for tours at the Visitors Center.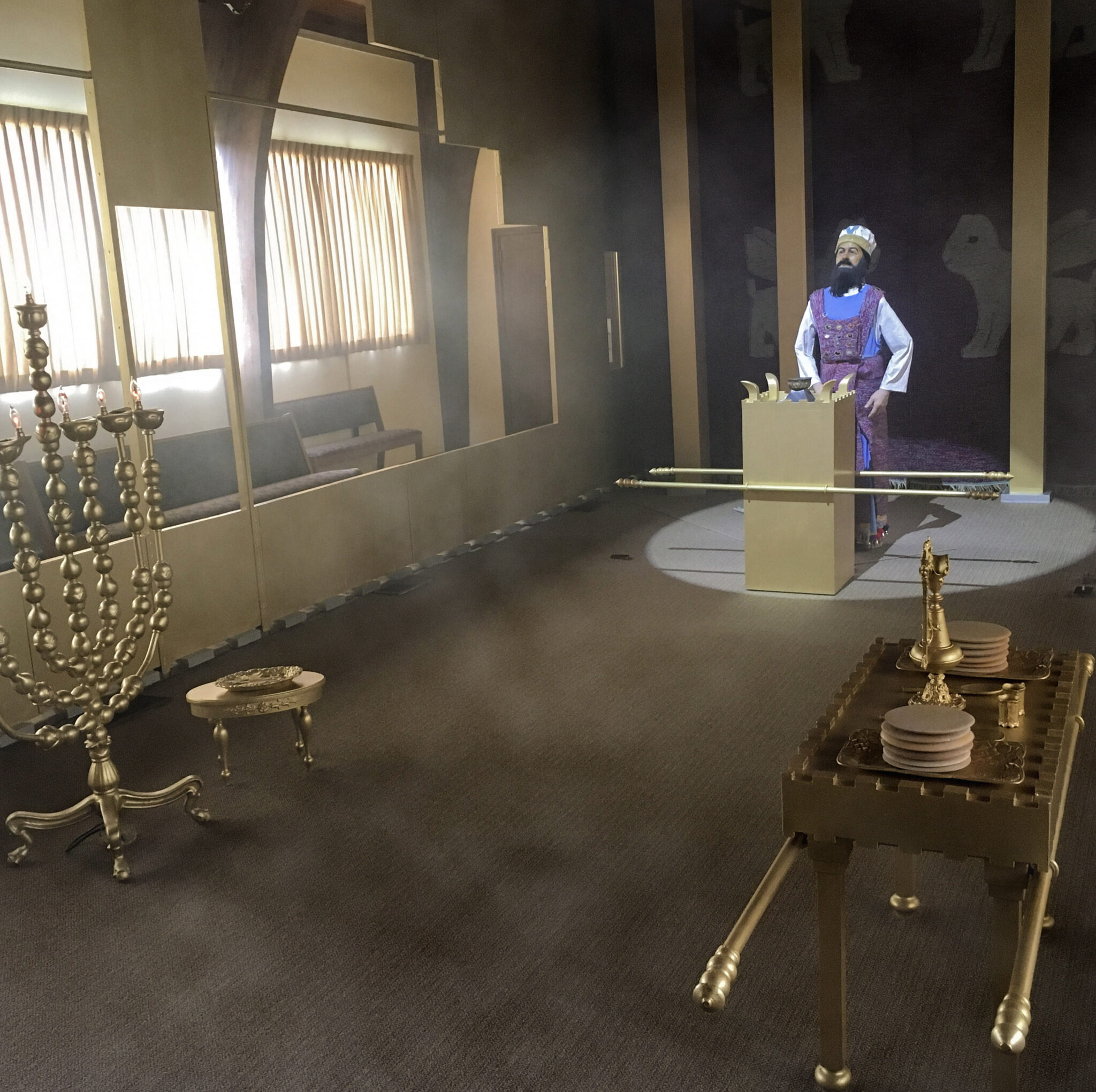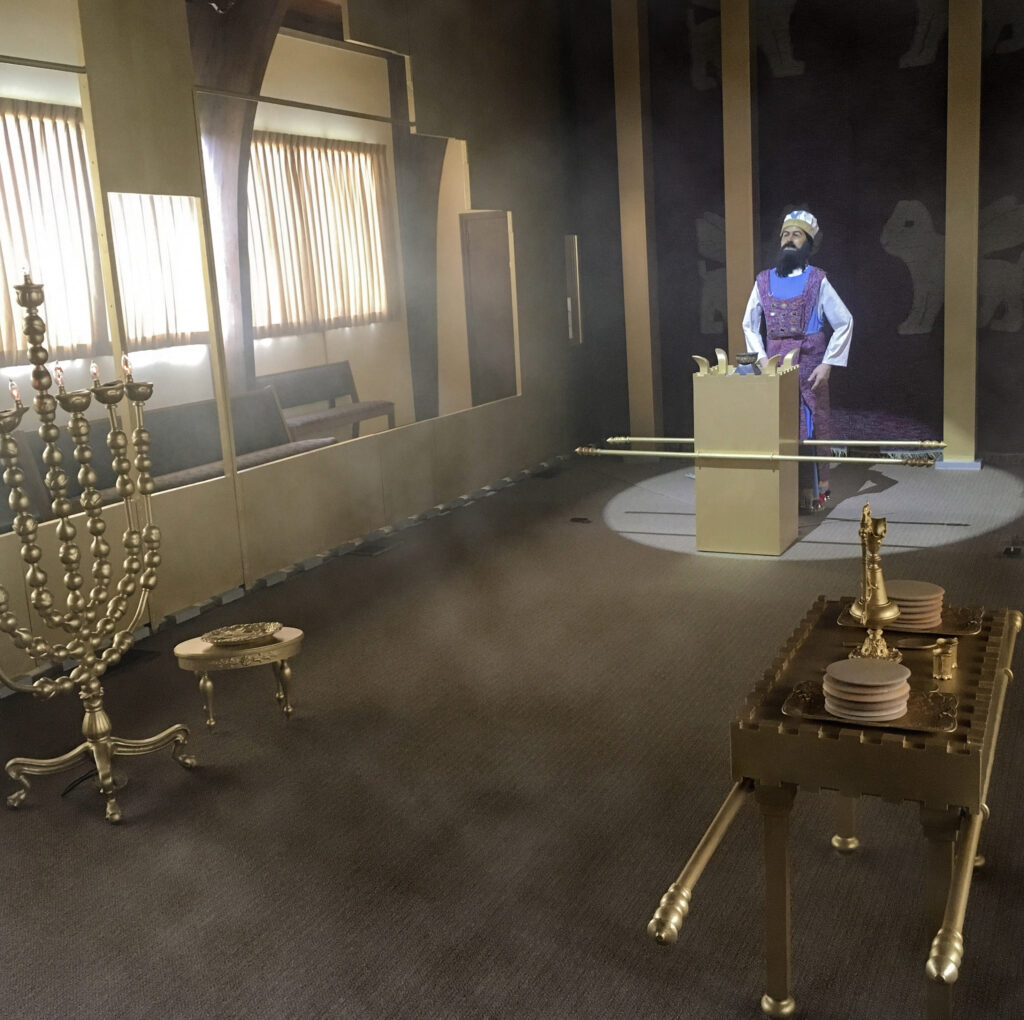 Watch
"We Believe"
Explore the Mennonite Faith
A free 17 minute documentary about Mennonite life, history, beliefs, and relationship to the Amish in Lancaster County. Shown complimentary every half hour in our theater.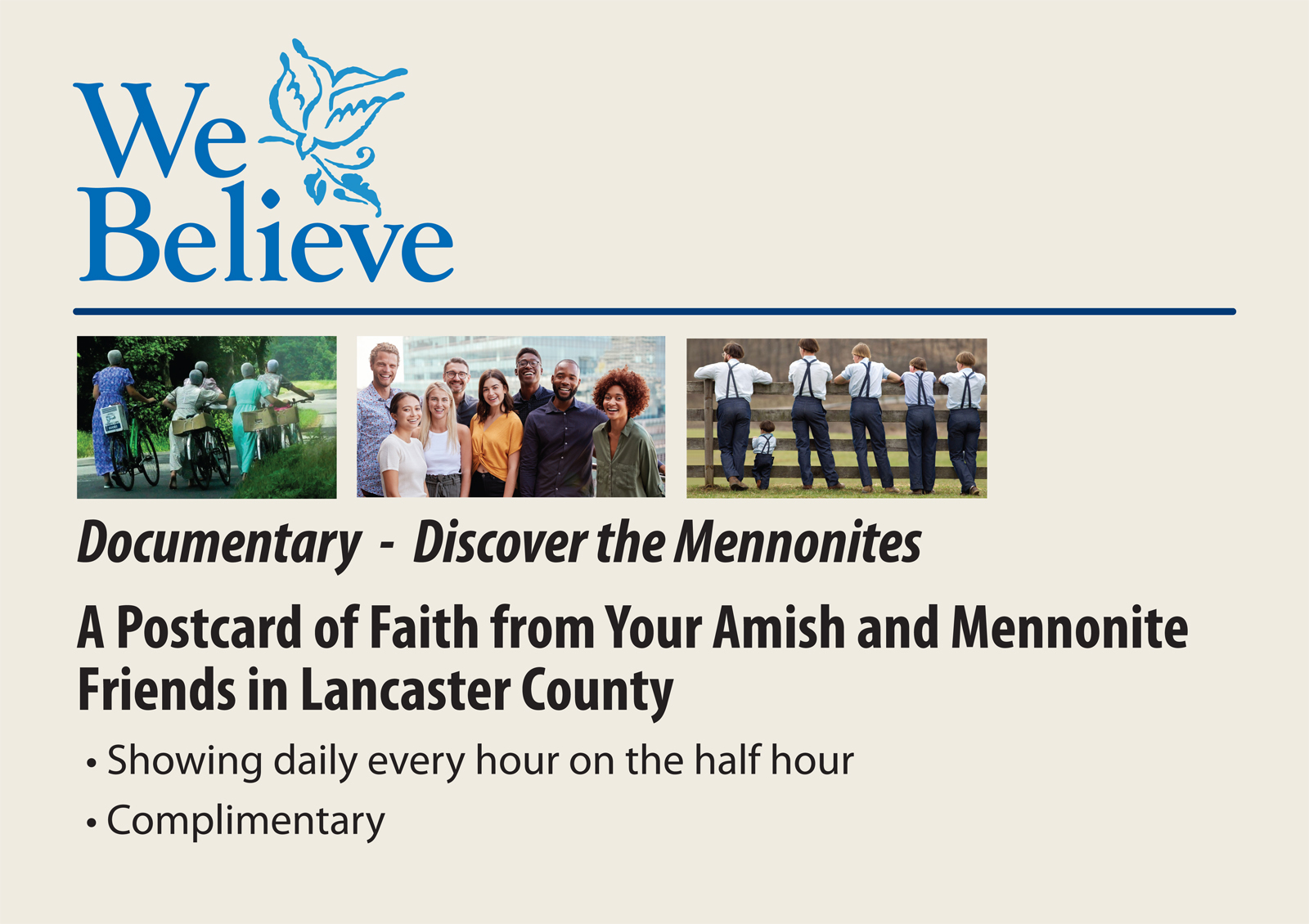 Enjoy Lancaster County's Scenic Backroads while Learning about Amish and Mennonite life.
We welcome you to experience a personalized tour of the land that many Amish and Mennonites call home. A guide with Mennonite heritage will ride with you in your vehicle, leading you on a two hour (or more, if you've got the time!) journey through local backroads and farmland. They will suggest several stops along the way, allowing you to encounter the sights, sounds, smells, and tastes of Lancaster County.

Pricing:
Tours start at $100. Please call the Visitors Center for additional information.
To Book:
You must make reservations in advance by calling 717.299.0954.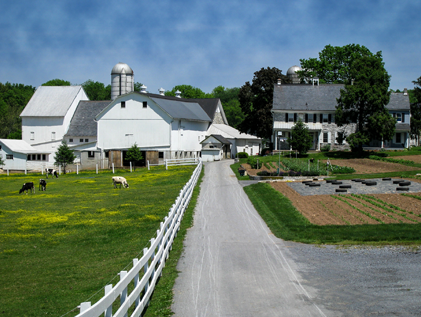 Visit Our Museum Store
Remember your Visit with a Unique Purchase you'll Always Treasure
Browse and buy specialized merchandise that includes Amish-, Mennonite-, and internationally made crafts, specially-curated items that reflect the exhibitions of our museums, books, and products developed by Mennonite Life, to help you learn about our dynamic communities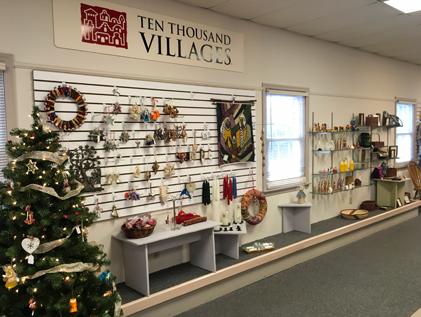 A Real Local Adventure
Take your Lancaster County Mennonite experience to the next level by staying with Mennonites eager to host you and make your stay all you'd hoped it would be.
Contact guest homes directly to arrange a stay.
This list is for your convenience; Mennonite Life appreciates these small business Mennonite hosts but makes no specific endorsements regarding their services.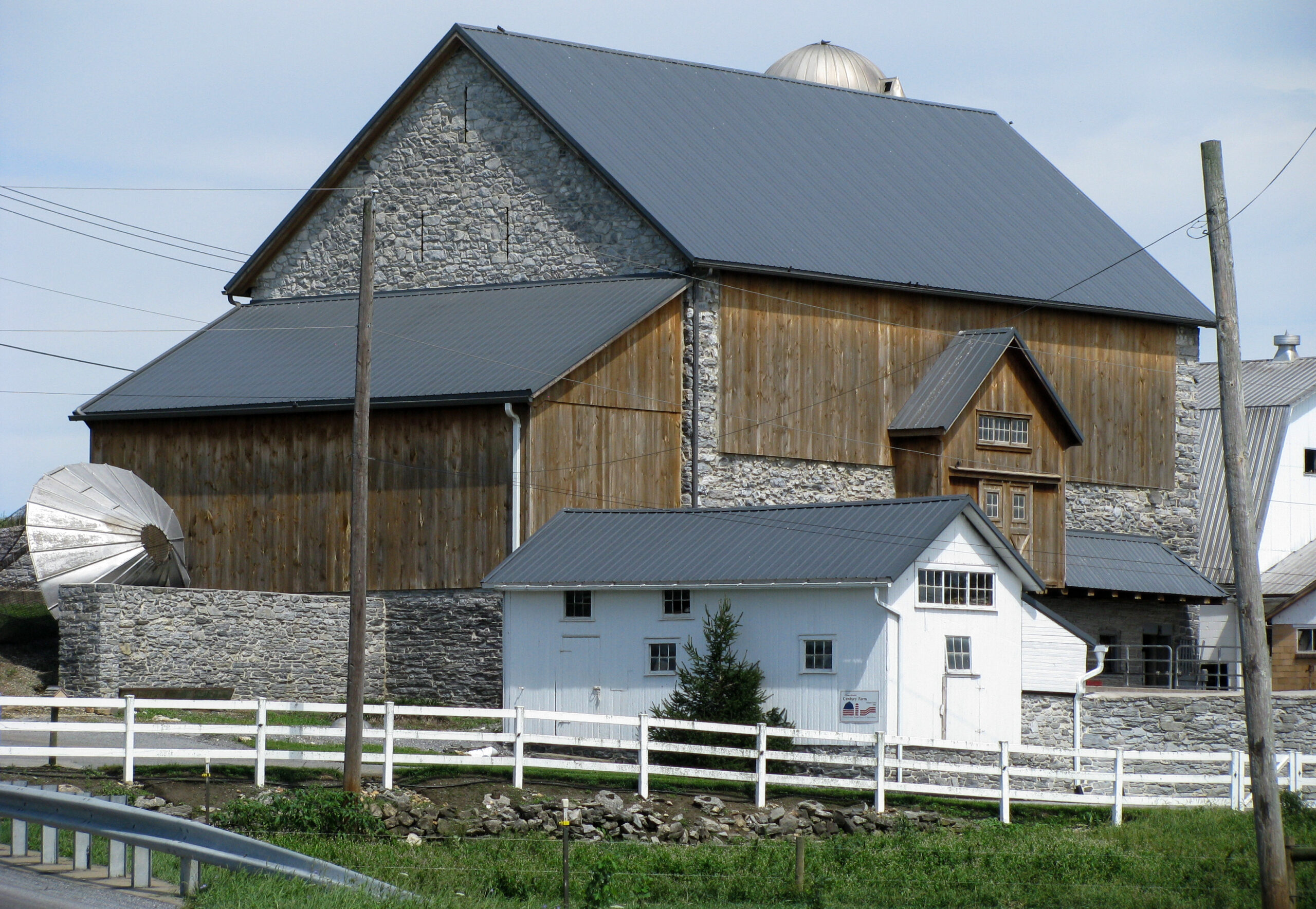 Mennonite Guest Homes
EBY FARM B&B
Visit our heritage farm, feed our goats and kittens, and enjoy the view of a nearby covered bridge. All rooms have AC, private bath, and entrance. Full breakfast provided. May also arrange for a meal with a local Amish family.
Hosts: Mel & Joyce Eby
345 Belmont Rd.
Gordonville, PA 17529
Phone: 717.768.3615
Email: joyce@ebyfarm.com
Website : ebyfarm.com
LEAMANS COUNTRY LODGING
Enjoy your stay amidst acres of pristine Amish/Mennonite farmland. The two-acre yard has a gazebo and chairs for watching the breathtaking evening sunsets. All rooms with AC and private bath. Living room, dining room, and kitchen available for guest use (free WIFI available.)
Hosts: John & Nancy Leaman
155 Glenbrook Rd.
Bird-in-Hand, PA 17505
Phone: 717.656.6612
Email: jnleaman@gmail.com
Website: leamanfamily.homestead.com
RAYBA ACRES FARM
Clean, quiet rooms on a family farm. 6 rooms, each with a private entrance and bath. Unwind amidst gorgeous countryside, learn about farm life, and enjoy our animals (a miniature horse and donkeys.) V/MC accepted. WIFI available.
Hosts: Ray & Reba Ranck
183 Black Horse Rd.
Paradise, PA 17562
Phone: 717.687.6729
Email: reservations@raybaacres.com
Website: raybaacres.com
VERDANT VIEW FARM
Family-operated homestead farm. Private baths, WIFI, and AC available in all rooms. Slip on your boots and head to the barn for hands-on farm experience before a breakfast featuring homegrown and locally-sourced foods. Enjoy scenic views of the historic Strasburg Railroad passing through the farm.
Hosts: Elisa & Patrick Fleming
429 Strasburg Rd.
Paradise, PA 17562
Phone: 717.687.7353
Email: reservations@verdantview.com
Website: verdantview.com
STUMPTOWN MANOR B&B
Enjoy one of our comfortable rooms (chemical free), surrounded by peaceful countryside in the heart of Lancaster County. Take a stroll down the road, relax on the patio, and wake up to a delicious, healthy breakfast provided by your hosts. AC and WIFI available in all rooms.
Hosts: Carl & Sharon Shirk
2363 Stumptown Road
Lancaster, PA 17602
Phone: 717.989.4362
Email: stumptownmanor@gmail.com
Website: stumptownmanorbnb.com
BLUE ROCK B&B
Find both affordable and comfortable lodging in the heart of Pennsylvania Dutch Country. Choose from a variety of suites for individuals, couples or the whole family. Enjoy a delicious home cooked breakfast every morning, made with fresh ingredients and delicious homemade goodies. All rooms have a private bath, AC, and use of kitchen. WIFI available.
Hosts: Ed & Stephanie Hersh
72 Blue Rock Rd.
Millersville, PA 17551
Phone: 717.872.7440
Email: hosts@bluerockbnb.com
Website: bluerockbnb.com
Our 2215 Millstream Road Campus
Frequently Asked Questions
Where is the Amish community?
The Amish people do not live communally as perhaps the Hutterites, or the Cloister Community in Ephrata, Pennsylvania, do. They are known for their excellent farming practices and usually live on individual farms.
What is the difference between Amish and Mennonites?
Both Amish and Mennonites are Christian, believers in Jesus as the way to salvation. The Amish usually live a more conservative lifestyle, often abstaining from using electricity and modern conveniences. Some use horse-drawn vehicles as their preferred method of transportation.
Are you a Mennonite?
Customer Service staff in the Visitor Center are either Mennonite or have Mennonite heritage and are knowledgeable about Mennonite life and beliefs.
Where can I see covered bridges?
Customer Service staff in the Visitor Center can offer you a map showing locations of covered bridges. You can also purchase a kit with printed directions to six local covered bridges for your own driving tour.
Why do Mennonites have a Tabernacle?
The Tabernacle Reproduction was crafted by a Baptist pastor in Florida in 1948. It became available for sale in the late 1960s. A local Mennonite Mission Board purchased it because of our belief of how God dwelled among his people as recorded in the First Testament
Do the Amish pay taxes?
Yes. Amish are required to pay taxes. They have obtained exemption from collecting Social Security taxes because they do not draw Social Security.
Is your Tabernacle reproduction life-size?
Our Tabernacle Reproduction is life-size according to descriptions recorded in Scripture. Eighteen inches was used to equal the Biblical cubit.
How many priests served at the Tabernacle in Moses' time?
There were likely many priests because of the large number of people who left Egypt. The Bible does not specify how many priests were dedicated to service at the Tabernacle.
How can I stay with an Amish or Mennonite family?
The Mennonite Life website lists several guest homes that are operated by local residents with Mennonite heritage.