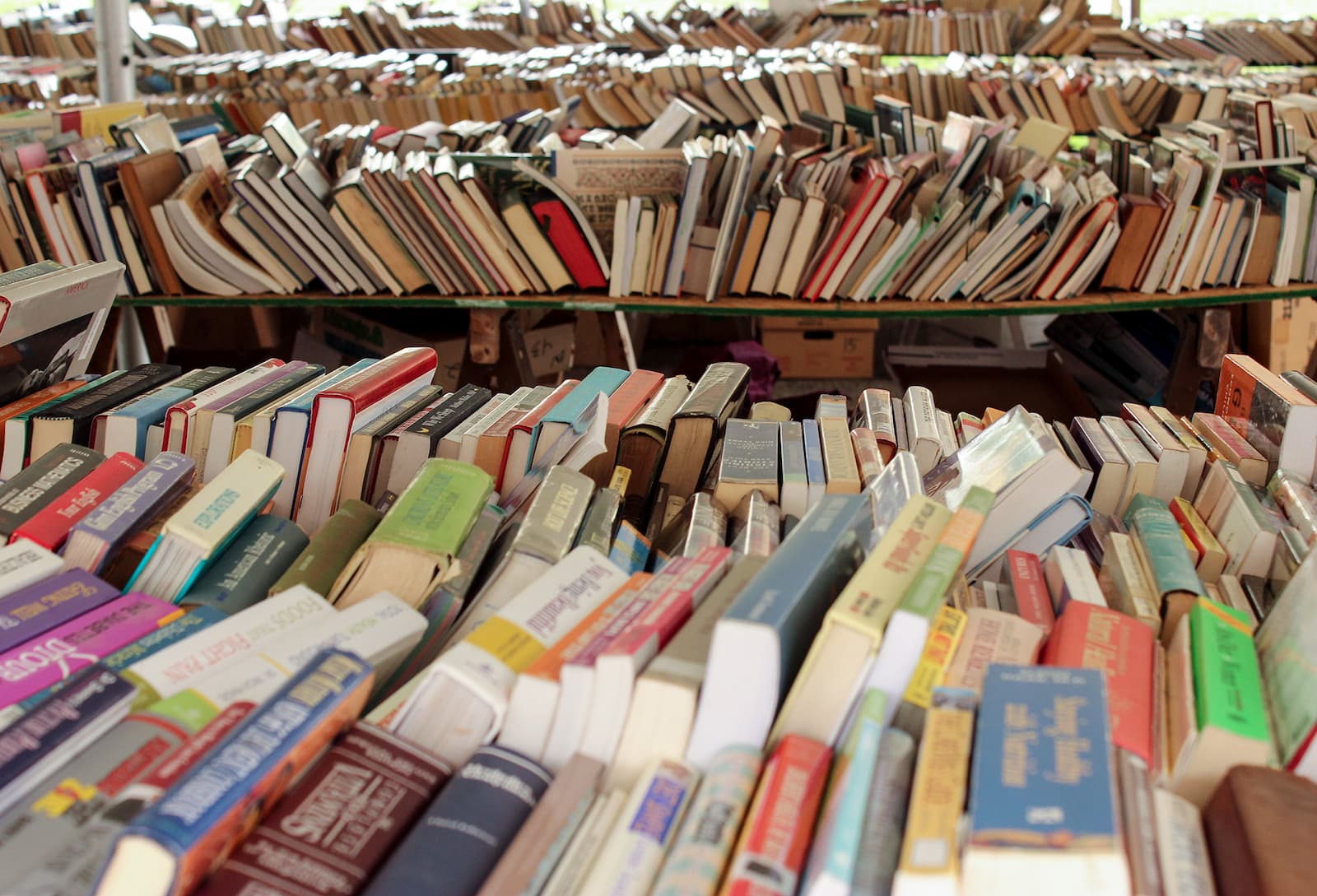 Used Books
Mennonite Life sells a wide selection of used books. We have rare books to delight our customers and support our mission.
We're known for this huge annual used book sale. If you're a reader, you can't miss the Bookworm Frolic!
Book enthusiasts love our annual Bookworm Frolic, a used-book sale held at the end of each summer. Browse and buy from a selection of more than 30,000 used books. Enjoy the outdoor setting under a huge tent, or come indoors to peruse our hand-sorted books for sale. This is our largest annual fundraiser, and it boosts our history and storytelling mission.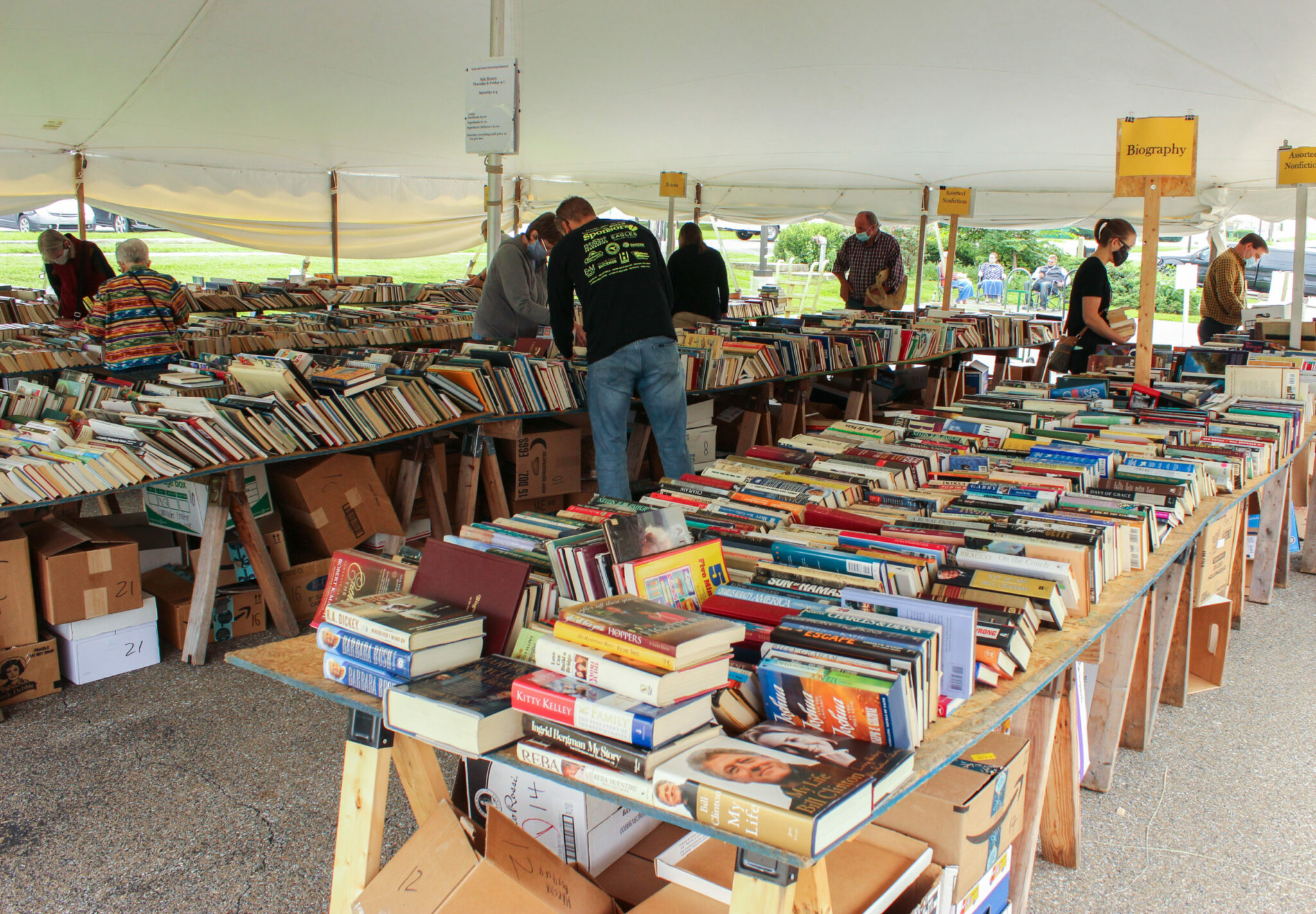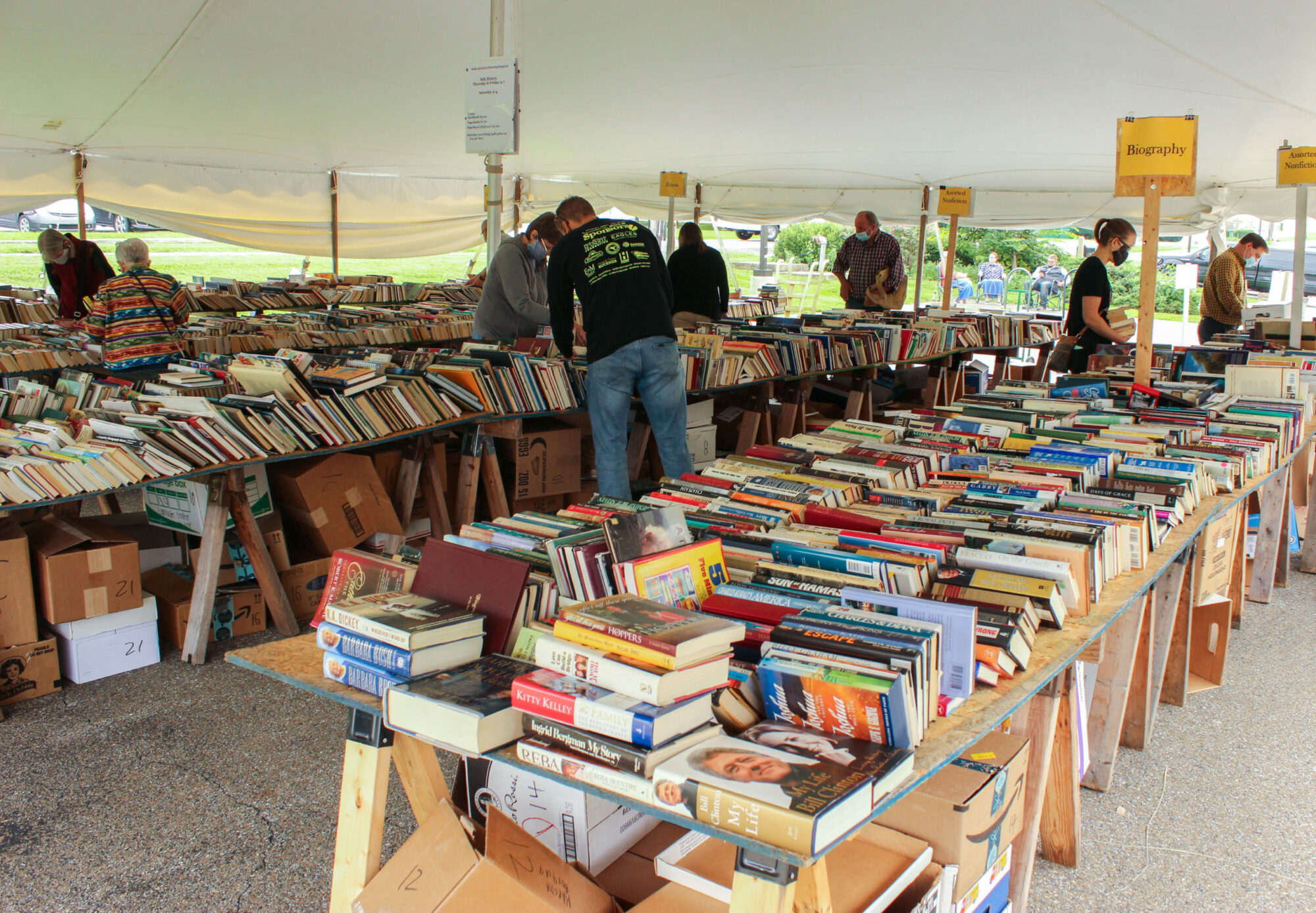 Buy Online
Did you know that Mennonite Life sells books on Amazon and eBay?
Check out our online shops for easy access to rare finds.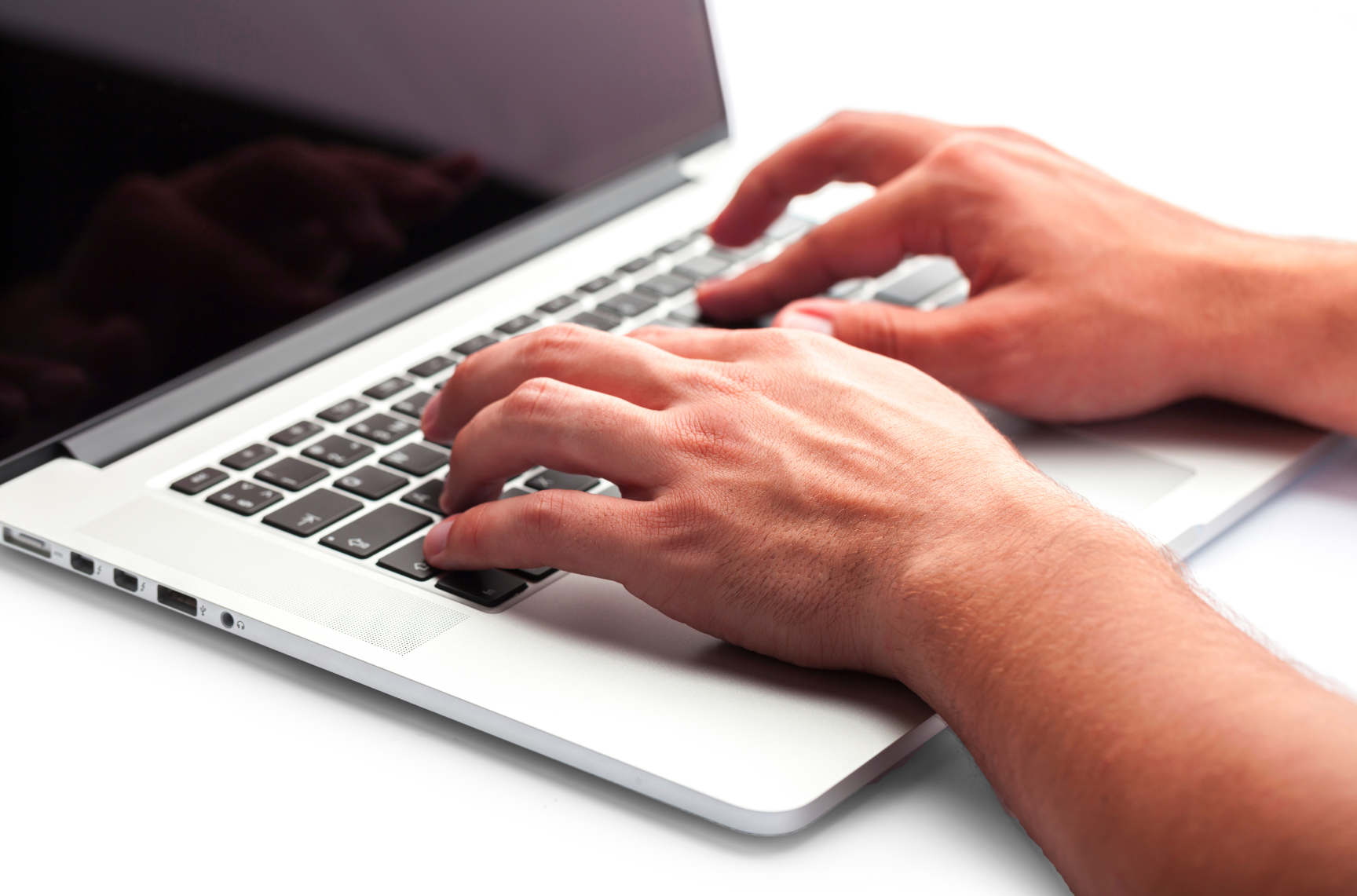 Book Auctions
We curate books you'll love and offer them for sale during our periodic book auctions.
If you enjoy local history, Mennonite history and culture, family history, or other unique topics of interest, like trains, you won't want to miss our regular book auctions. We hold our auctions in-person at Mennonite Life and accept online or mail-in bids until 4:30 p.m. the Thursday before the Friday sale.
The coming book auction catalog is available for download below. You may subscribe to receive each book auction catalog through the mail. The cost is $25 annually. Call 717.393.9745 ext. 106 to subscribe.