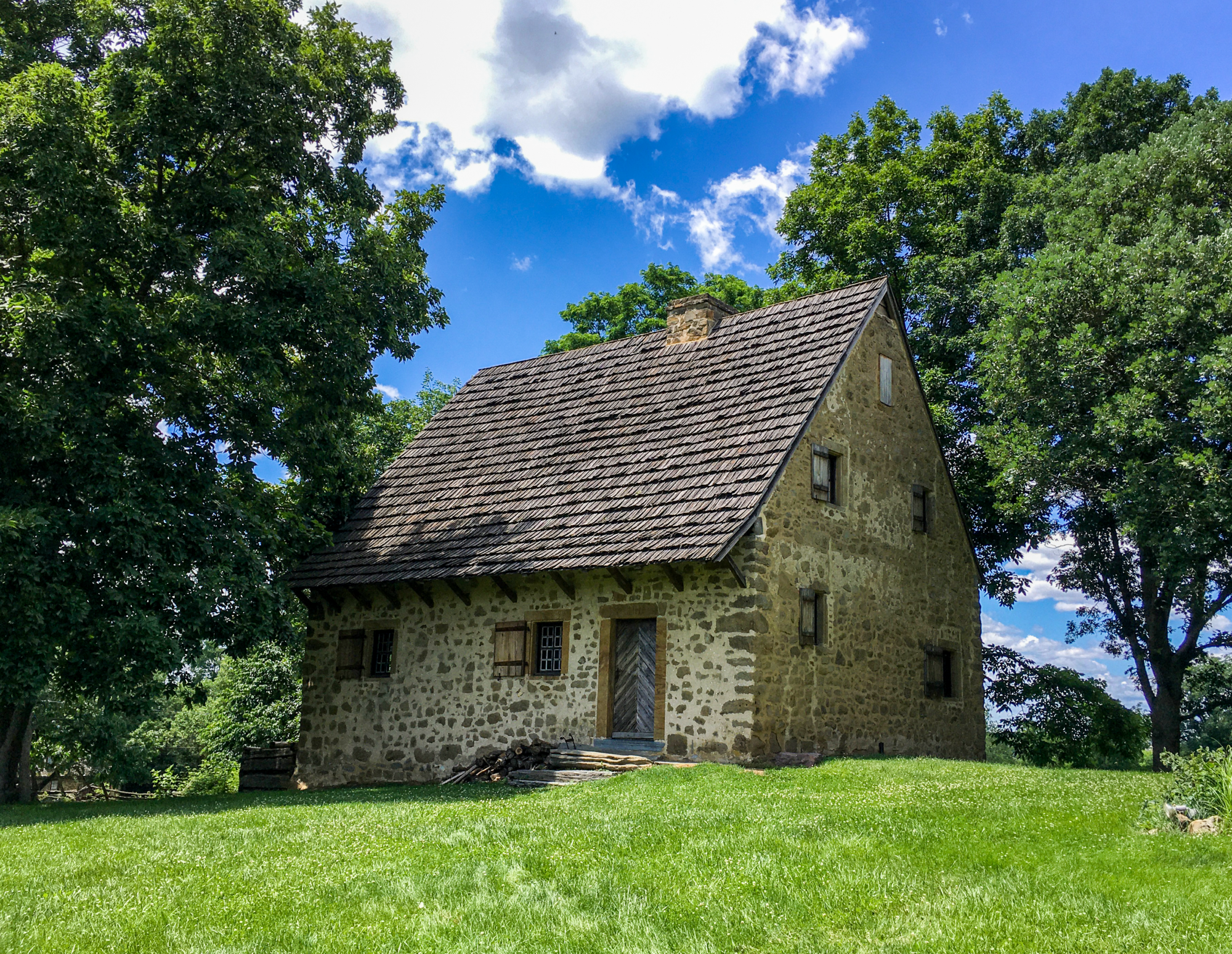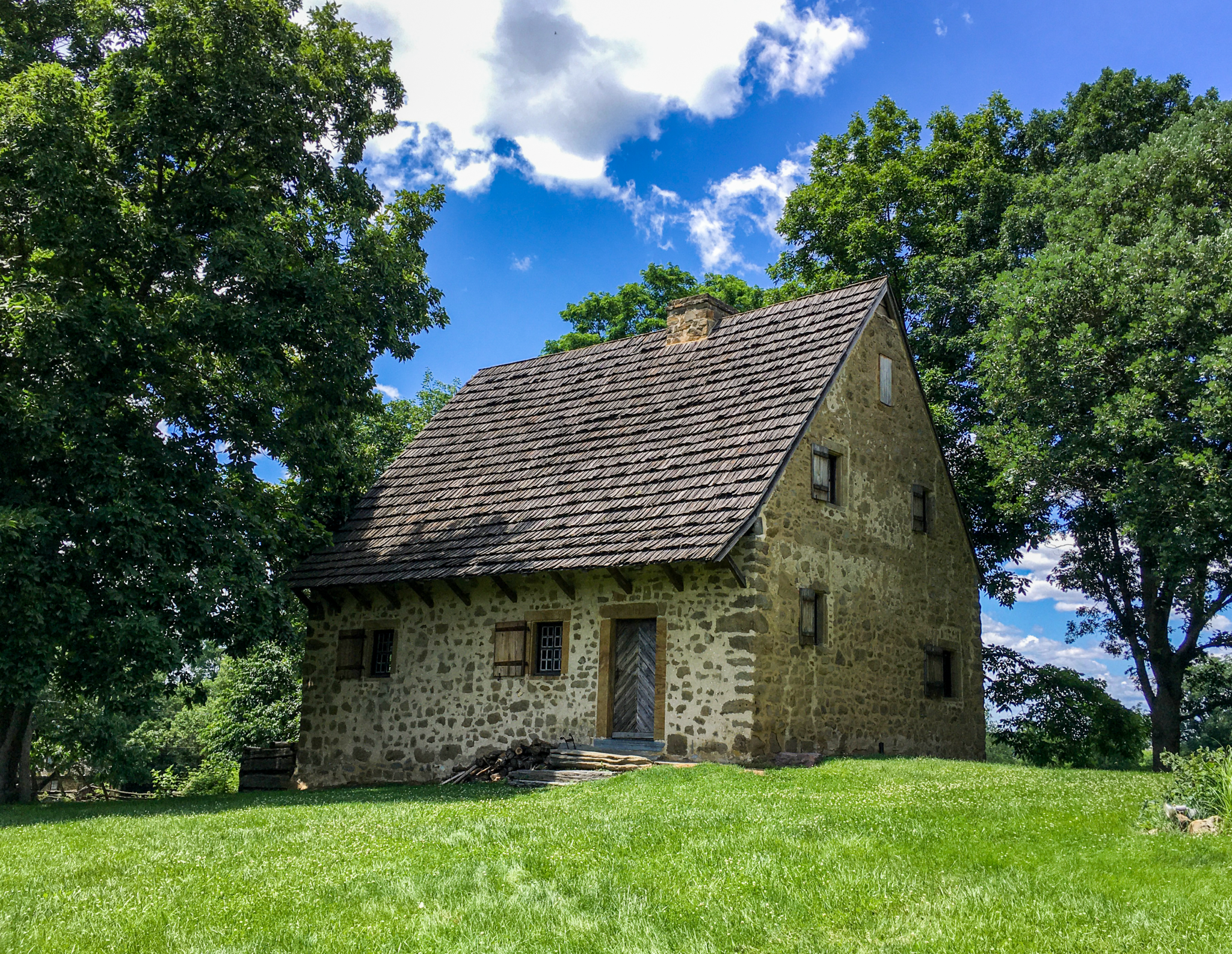 Lancaster Longhouse
Pennsylvania's First Nations
For thousands of years, south-central Pennsylvania was home to a variety of Indigenous tribes, including the Shenks Ferry, Conoy, Lenape, Mohawk, Nanticoke, Seneca, Shawnee, and Susquehannock peoples. Many people today are unaware of the rich history of the state's Native peoples. Experience a full-scale replica of a Native longhouse, and learn about local Indigenous histories and cultures.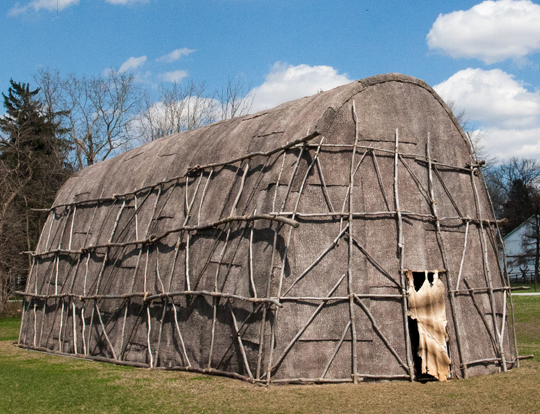 Collaboration with Indigenous Community
As part of our mission to tell a broader story of the area European settlers came to in the early 1700s, Mennonite Life works in collaboration with the Circle Legacy Center and members of the local Indigenous community to honor Pennsylvania's Native communities and educate the public.
Longhouses—large multi-family homes made of logs, saplings, and tree bark—once dotted Pennsylvania's landscape. In some places, like present-day Washington Boro in Lancaster County, thousands of people lived together in communities filled with longhouses. The Lancaster Longhouse is based on historical and archeological research of Eastern Woodland construction in the late seventeenth century, with careful adjustments to improve its safety, durability, and utility as an educational exhibit.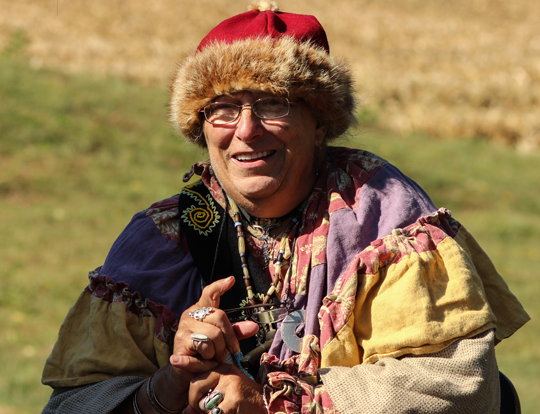 Explore Our Online Museum Store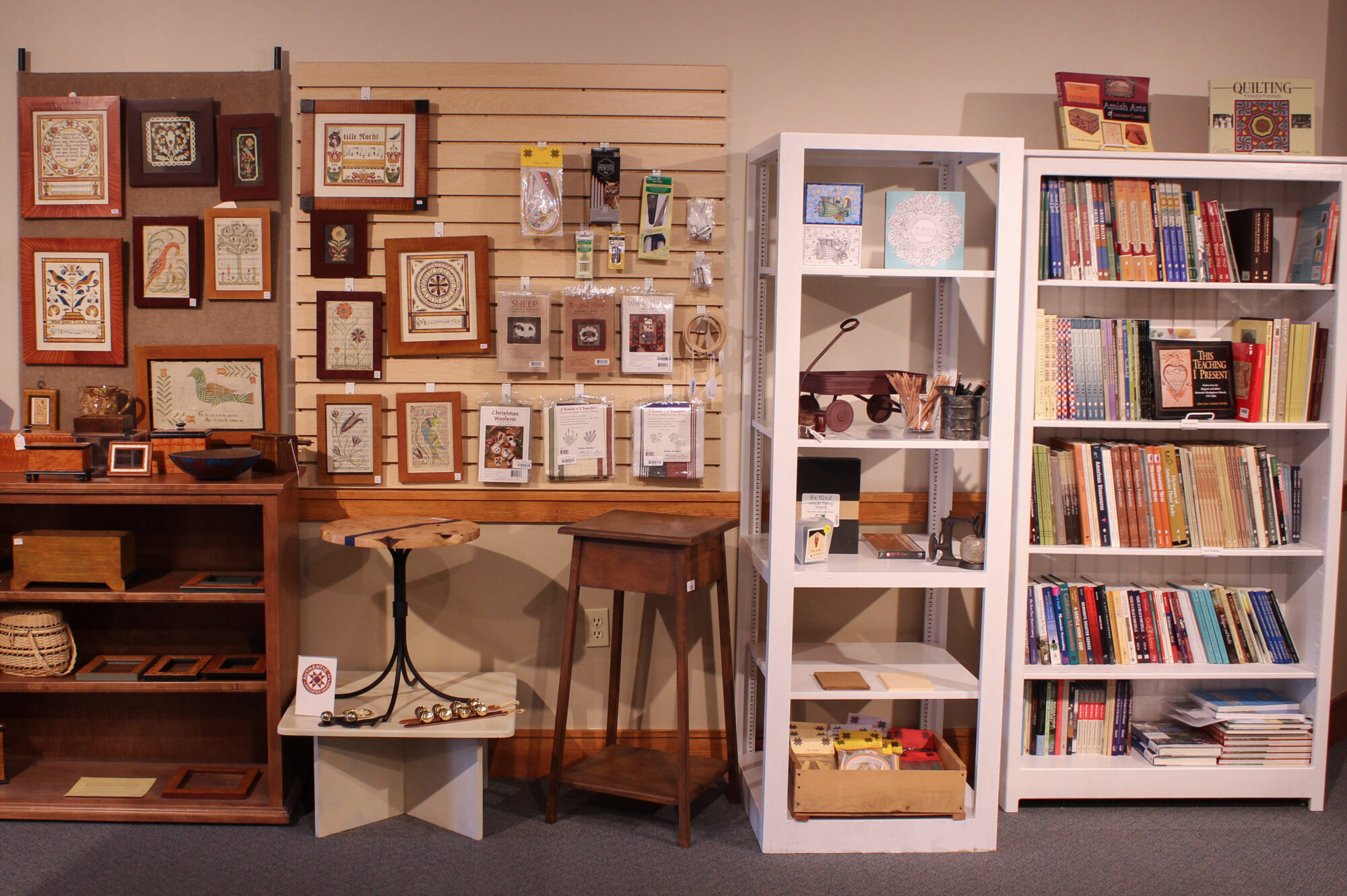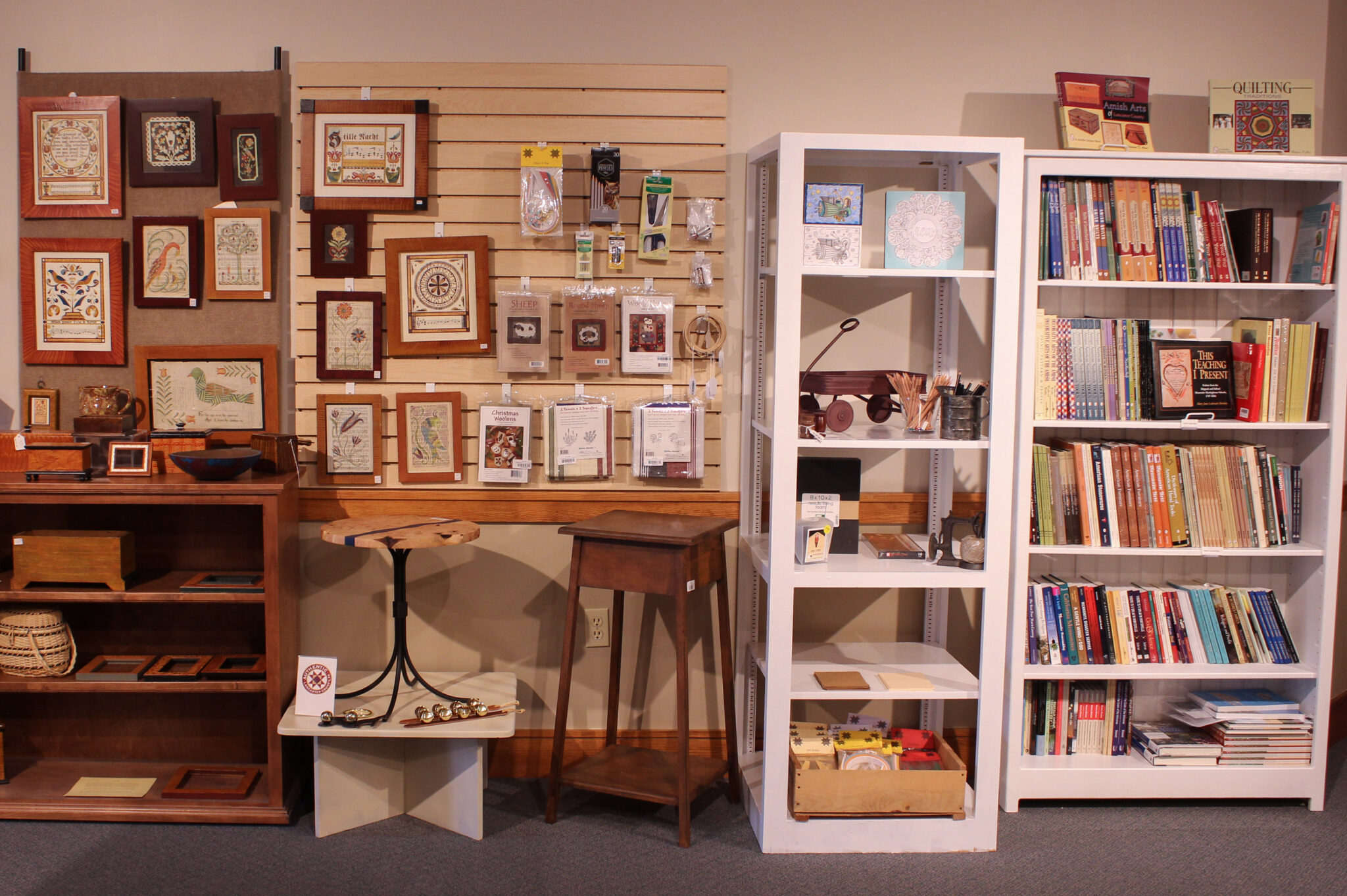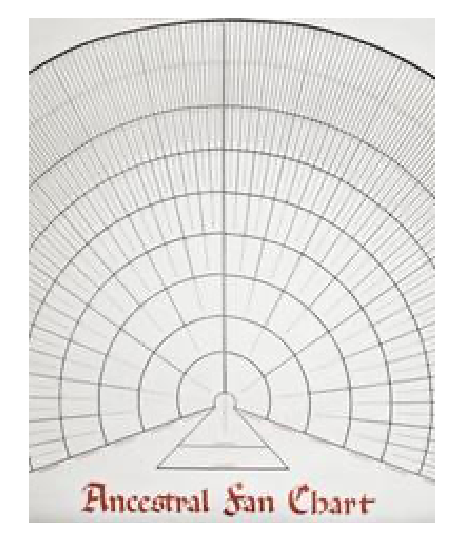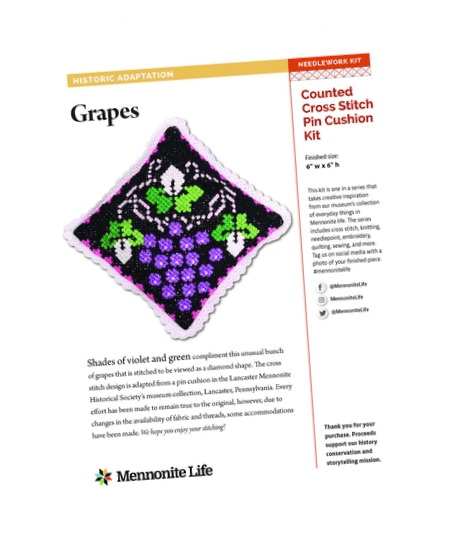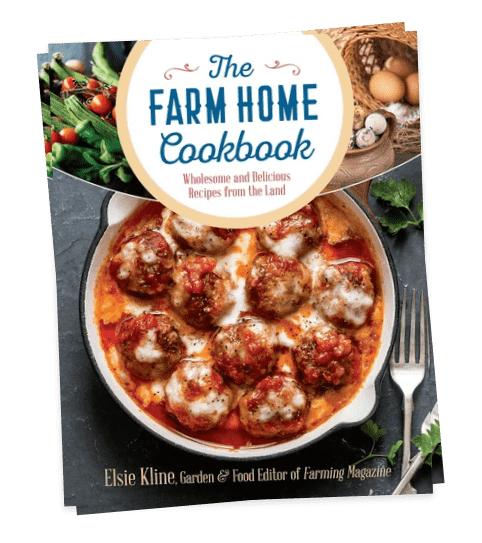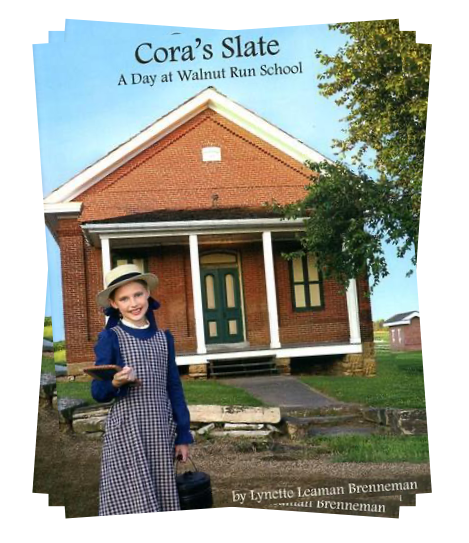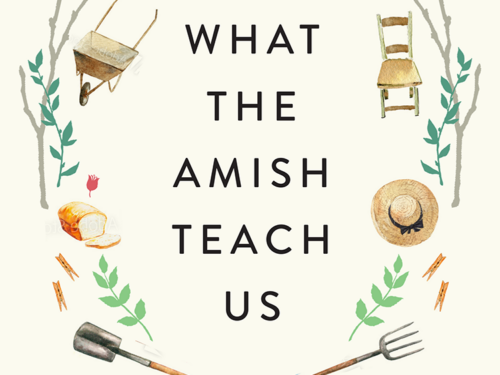 December 9 @ 7:00 pm
What the Amish Teach Us with Author Donald B. Kraybill
Mennonite Life is honored to host author Donald B….
Learn More
Contact, Hours, & Admission
Hours & Tour Times
Seasonal Hours
April – October
Friday & Saturday
10am – 4pm

Tours:
10:00am 11:30am 1:00pm 2:30pm
Tour lasts slightly more than an hour
Field Trips
To schedule a field trip, contact: Tiffany Fisk at (717) 464-4438 or museum@mennonitelife.org.
Admissions
Individuals:
Adults – $15
Children (7-16) – $7
Children 6 and under – Complimentary

Groups (12+ people):
Adults – $13
Children (7-16) – $6
Children 6 and under – Complimentary