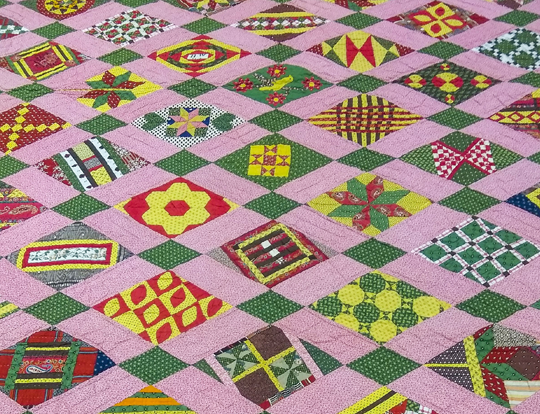 Donate an Artifact
Do you have items you think Mennonite Life may be interested in for our museum collections?
Our Museum collections interprets the rich history of Mennonites and Lancaster, Pennsylvania through artifacts both commonplace and unique. Through our collections and exhibitions, we strive to tell the stories of the faiths, cultures, and histories of the people who call this area home.
Our exhibitions are available to the general public, school groups, researchers, and others. Collections not on display are available by appointment.
Mennonite Life welcomes donations of artifacts that fit the scope of our collections. These may include art, textiles, handcrafts, and other objects relating to Mennonites and Lancaster County.
If you have artifacts that you would like to donate to our collections, please contact Sara Berkovec, Collections Curator and include the following in your email:
Your name and contact information
A brief description of the artifacts
Any information you know about who made the artifacts, who used them, and how they were acquired
One or two photographs of the artifacts
You may also call us at 717-393-9745 to discuss any potential donation.
We carefully consider all potential donations and will determine whether the artifacts will fit into our collections. Due to storage space and other considerations, we are selective about the artifacts we accept. Should we be unable to accept a donation, we will make every effort to find another potential home for it.
Please note that only donations approved by the Collections Curator will be accepted.